Every young woman wants to look her best on her prom night. However at times the over enthusiasm to be the center of attraction can make the choice of the dress and accessories go majorly wrong. With the fashion trends changing from season to season, young women like to pick up the latest and the leading styles within the fashion industry. However, as with any kind of clothing, one should not select a dress only because of its the latest in the market. Taking the advice of an expert would help in deciding a dress that accentuates the personal attributes beautifully. Some of the key points that one should keep in mind when shopping for the perfect pick from the variety of prom dresses available.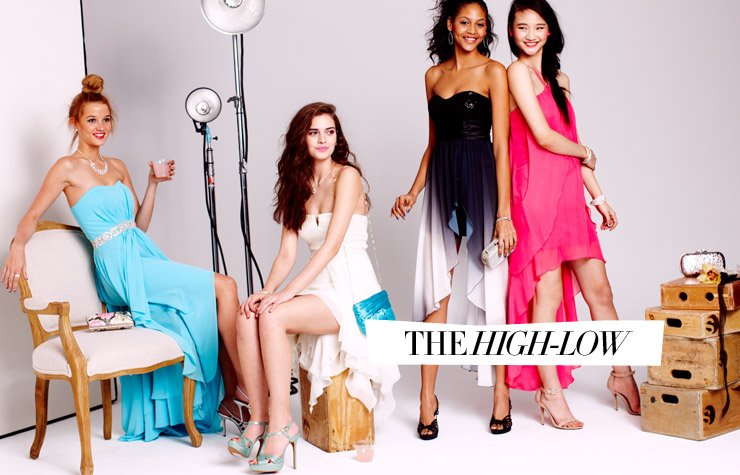 Key Points To Examine
Right Fit & Style
In order to accentuate its form, it is important to choose a dress that fits well. A loose dresses would seem like a borrowed on while a fit too tight can give a feeling of being extremely uncomfortable. If you like the design but the fitting is not ideal, you can choose the one that is slightly loose and get an alteration to fit yourself perfectly. However, if the style can make someone look a little awkward for its alteration then it's best if you choose a different one. For those who are rather heavily built than the average a store that specializes in plus size prom dresses would be a better choice. Even though the design that you select ought to match your personality, at times it may appear larger. The other good idea to keep in mind when choosing the short prom dresses is the school or parental reservations. For unique prom dresses, you could try the stores that specializes in custom made dresses for special occasions. A way to stand out in the crowd would be to select different designs like floral, geometric or zebra print dresses.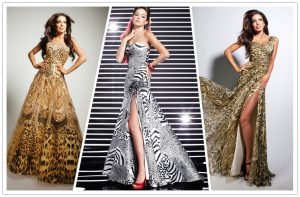 Color
Certain colors and hues accentuate an individual's features and figure while others does nothing. Paying attention to what looks good and makes you to feel confident can help you choose the perfect prom dresses for yourself. In order to be in no doubt that your that a dress will enhance your beauty perfectly, the best way is to try when making a choice between the many. A darker shade, of your favorite color will help if you are trying to look slim and similarly, for the skinnier people, prom dresses in lighter or bolder colors would help.
Accessories
Overdoing the makeup or accessories can kill the perfect look. As such, these need to be carefully chosen as they can make even the most stylish prom dresses and accessories look hideous. You should choose your dress well in time, to pick the best design available and make sure you have enough time for picking the accessories.
Budget
Lastly, the most important factor to remember is to have a clear budget in mind, or you lose your sanity and blow up all of your savings for the entire year. So do your basic research and plan well for the perfect prom look.
These are the major things to keep in mind in getting perfect prom dresses that will suit your style and taste. Remember that looking good in the prom doesn't solely rely on the dress and other things you wear but also your personality and character. Hence, you should pick the best one that will boost the positives in you.