This post may contain Amazon® product affiliate links. We may receive a commision if you make a purchase after clicking on one of these links but at no cost to you. Please visit Our Disclosure Page for more information. Thank you.
Zebra print dresses have made a comeback in the fashion world, with many celebrities being spotted wearing them at various events. The comeback means that many women will now bring out their zebra print dresses that they might have had hidden in their closets. Nevertheless, pulling off a dress that has zebra print is not always that easy with many women avoiding them because they have no idea how to wear them well. There are a number of tips that when adopted can help any woman wear dresses that have zebra prints and look fashionable.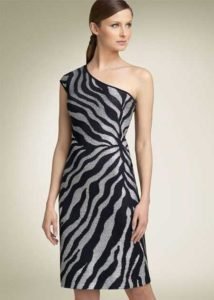 Rules on Wearing Zebra Print Dresses
Dresses with zebra prints are quite popular with many women who would like to look fashionable and trendy as well. However, for them to be able to achieve this, it is important that they follow some basic rules.
First, these print dresses need to be

worn as one clothing item

, without adding other prints as well.  When more than one print is worn, the overall look will be exaggerated and end up as a fashion failure for the wearer. The best way to pair any dress that has zebra print is to add accessories or other clothing items that are plain.
Second, dresses that have zebra print should be

worn in appropriate cuts

so as to bring out its effect clearly. The best way to wear dresses that have zebra prints is to reveal less skin and make sure the dress fits well.  A hairstyle that is neat is the best way to finish off the look of the zebra print dress.
Third,

the lesser the accessories worn

with dresses that have zebra print, the better because prints are already bold enough in themselves. Therefore, it is important to accessorize the dress with a simple belt or earrings.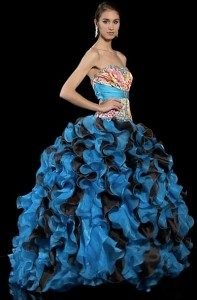 There are a number of occasions or events that zebra print dresses can be worn to, with the best being those that where a woman needs to stand out.  Some of the dresses that can be worn to elaborate events and are available in zebra print include prom dresses, quinceanera dresses, and wedding dresses. These types of dresses can either be bought at online stores that have them in stock as well as in stores at various malls which sell them at different prices depending on the type of dress.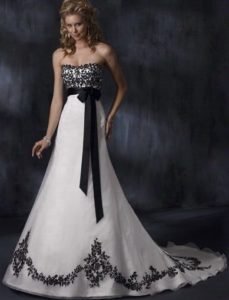 Zebra print has a variety of benefits to the wearer especially when it comes to the overall shape of their body. The bigger the print, the bigger a woman will look in a zebra print dress, so such prints are better avoided by those that have a big body. However, women with skinny bodies should wear bolder zebra prints so that it adds weight and width to their overall look. To be able to find the best zebra print dresses, it is important to understand that a woman understands her body type and fashion style. Follow these tips for you to stand out and wear zebra print dresses confidently.