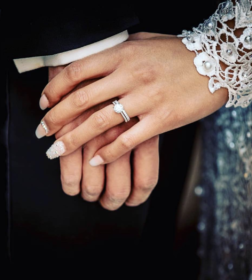 There are so many things to think about when planning a wedding! The ceremony and the reception must be perfectly thought out and planned to account for all of the guests. The invitations, catering, and the wedding dress are all important details to start thinking about, but don't forget about the rings.
The engagement ring and corresponding wedding ring are a crucial element! After all, they represent the whole reason for the party- celebrating the marriage. Finding your bridal taste starts with the engagement and wedding rings.
Metal
Choosing the metal for your engagement and wedding rings is the first step to finding your style! Each metal creates a different feel. The same engagement ring setting will look very different with each metal. The classic metal for engagement and wedding rings is yellow gold. Brides feel very drawn to its vintage appeal and the fact that it can match with most of their jewelry.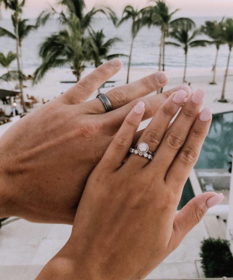 You want to be able to wear your engagement and wedding ring every day so matching the metal to your most commonly worn metal (silver or gold) is a great idea! The vintage style has been trending in the wedding community from wedding themes to gorgeous lace dresses. If you're attracted to classic styles, then consider yellow gold. This metal is great because it is so versatile and will look great with any stone.
Another popular option is white gold and other silver toned metals like palladium and platinum. Silver toned metals resemble elegance and go very well with all gemstones. If you prefer silver tones, then there are also some interesting alternatives like titanium and tungsten. These metals are harder and will have less wear over time. If you choose a gold-based ring, then there may be more care involved. Gold is a softer metal so over time the metal plating on your rings may have to be replaced.
Stones
The stones you choose for your engagement ring are a great way to show some style! Alternative stones are gaining popularity among brides. The variety of colors makes them a unique option. These stones come in an assortment of reds, greens, yellows, and even pinks and can be cut into any shape. A pink morganite engagement ring is so romantic! It gives you the opportunity to show your personality and style.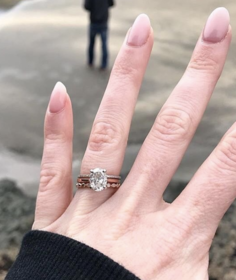 The traditional engagement ring has a diamond. Diamonds are still a popular choice for many couples. They are classic and so sparkly! There are several important factors to know when buying a diamond, for instance, the four C's being are cut, color, clarity, and carat. It is good to keep in mind that all these together will help you buy the perfect diamond.
Cut is measured by the symmetry of the depth, length, and thickness of the stone. When the cut is perfectly proportioned then the sparkle or scintillation is especially brilliant. A lower carat, but better cut diamond will look more beautiful than a higher carat one!
Shape describes the actual diamond's cut style. The most popular shape for diamond engagement rings is round, but you can even get a diamond cut in a heart. The possibilities for choosing an engagement ring are endless. Whether you have a classic style or are looking for something unique, there is a ring out there for you!
Details
With the increased popularity of statement engagement and weddings, there really is an opportunity to wear something interesting instead of staying with traditions. This is true for every aspect of wedding planning! Couples are looking to make their receptions special in their own way. Finding the right wedding and engagement ring is a great way to do that!
Traditionally, couples get matching wedding bands, but there are no rules. Make it a date and go wedding ring shopping together but let your style shine through! For the bride, check out bridal sets.
These sets of matching engagement and weddings rings have a cohesive design and often intricate details and settings.
These two rings are made specifically to be worn together so the possibilities for design are endless.
Budget
Budgeting is the first thing you should think about before starting the ring buying process. It will be extremely important as you get deeper into the wedding planning processing. Having a budget then sticking to it can be hard. Before you start looking at rings, know how much you are able to spend. This will help you narrow down all the details of the engagement and wedding rings.
Here are a couple tips for each element of the ring to cut costs. For the metal, the purity of the gold will increase the price. Gold is a softer material, so it is often mixed with other metals. A 14-karat ring will be a better value than a 24 karat one. When budgeting for a diamond, buy the highest diamond cut grade you can afford. The sparkle will be worth it!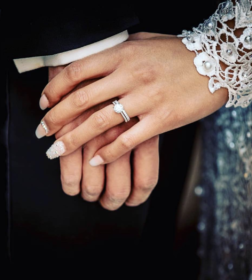 When it comes to carat, look at diamonds between the whole and half carat weights. For example, buy a diamond that is .7-carats and the size difference won't even be noticed!