This post may contain Amazon® product affiliate links. We may receive a commision if you make a purchase after clicking on one of these links but at no cost to you. Please visit Our Disclosure Page for more information. Thank you.
What do you know about the Converse? In 1917, Converse introduced the first black Converse shoes in the market. Aside from the all black Converse, all white shoes were also available. In 1921, the name All Star was replaced with Chuck Taylor All Star shoes. He was a basketball player and, at the same time, a salesman from Converse Rubber Shoe Company. This man was responsible for the design improvement and popularity of the All Star shoes throughout the country. In fact, this man continues to endorse the shoes until his retirement.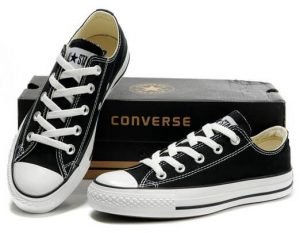 Unfortunately, on January 22, 2001, Converse Company filed for bankruptcy because it could no longer sustain its operation due to other competing shoe manufacturers. However, in 2003, Nike saved the company's bleak future. Under this new management, not only did they continue manufacturing the black Converse shoes, but also added several designs and colors of Converse shoes in the shoe manufacturing market. Today, there are now seven colors added to the original black and white Converse shoes. With the various colors available, one can only observe that young and old alike love to mix and match their Converse shoes together with their apparel.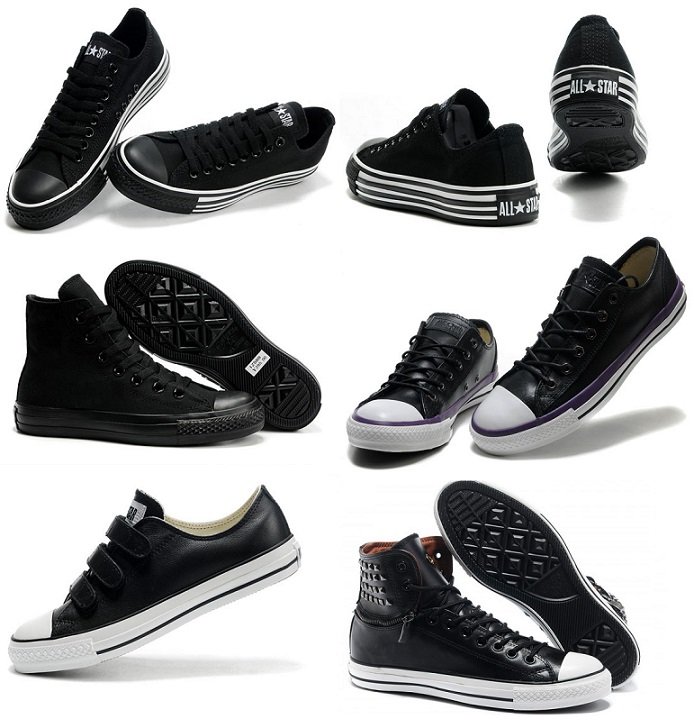 Other Shoes From Converse
In addition to the Chuck Taylor "All Star" shoes, one can also enjoy these other shoes from Converse.
Converse One Star – In 2008, Converse and Target companies collaborated to produce the One Star. This collaboration not only produced the shoes but also apparels. The shoes are made for men, women and kids. They are available in multiple colors with one star on both sides on each shoe.
Converse Red – This product was made to raise money to fight AIDS, malaria and tuberculosis. This project was initiated by Bono and Bobby Shriver. The shoes are just like the original All Star shoes except that they are constructed with red canvas.
Converse by John Varvatos – The shoes are available either in white or black Converse high tops or low tops design. The shoes belong to the top of the line Converse footwear. They are made from high-end materials and with designs that will truly appeal to the younger generations.
Converse by Jack Purcell – Jack Purcell was a badminton champion. The shoes were designed to provide good protection and support to badminton players while playing in the court. The shoe has style that is similar to the Chuck Taylor but with distinguishable "smile" on the tip of the toe.
Skate Converse – This shoe was made for the skateboarders. Its material component includes the Lunarlon sockliner and memory foam which provide comfort to its wearer. They are available in mid and low-top cuts design and are finished with leather and suede.
You might try and check the knee high converse and converse heels for women.One can never deny that the collection of Converse footwear, especially the black Converse shoes, are hip in design, durable and are very comfortable to wear. The quality and its popularity have remained unchanged since the time it was conceived and until now. One can still see the shoes being worn among different people. With the different styles and colors, consumers can now have plenty of Converse shoes to choose from.