This post may contain Amazon® product affiliate links. We may receive a commision if you make a purchase after clicking on one of these links but at no cost to you. Please visit Our Disclosure Page for more information. Thank you.
Senior independent living can be found typically in large communities that house assisted living and memory care units.  Independent living can also consist of senior condo communities that may provide extra services such as meal deliveries or appointment chauffeuring.  This type of senior living is designed for residents that have maintained their independence and do not require 24 hour supervision.
Multi-level care facilities also exist and include senior living condos, an assisted living facility, lockdown facility and nursing home. This allows the resident to relocate to a different facility on the same property based on any changes in the resident's healthcare needs. Many of these facilities will accept Medicare and private pay residents.
Safe Communities for Seniors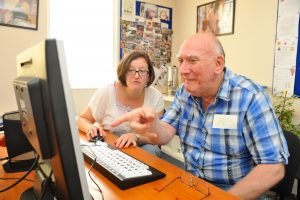 In a senior living community the resident must be at least 55 years of age and able to live independently. These communities are also based on the senior's income and can offer low income housing options to individuals who qualify. A senior who is cognitive but has high care needs for a physical disability can still reside in this type of setup but will be required to hire a personal caregiver or aide.
Some housing communities will feature amenities such as housekeeping, scheduled transportation and laundry services. There are also senior living communities that will offer daily group activities for a small monthly fee.
These housing communities are designed for the independent senior that desires community living. You can also find independent communities that offer on-site security, swimming pools, spas, clubhouses, exercise facilities, libraries, lounges and cafes.  Linen services, meal deliveries and transportation services will not be included in the monthly rent.
Independent living facilities that are found within larger communities will house different levels of care. This can be convenient for the elder and their families. Should a resident progress in their disease and require more care they can transfer to the communities assisted living facility, hospice ward or memory care unit.
While you can commonly find elderly communities that offer meal preparation and delivery, there are also those facilities that have medical staff on-site, should a resident experience an accident, or to administer a residents medication a few times a day. This can also include the facility's medical staff coordinating with the resident's physician and signing them up for home health services such as bathing, nail and hair care or physical therapy services.
Housing Options for Seniors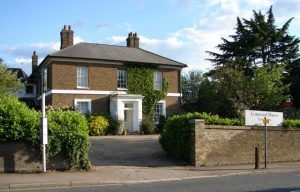 There are a few different types of senior communities available to choose from, some which will be low income and others that will have a price range of 1,300$ to 1,600$ a month.
Subsidized senior housing is overseen by HUD, also known as the U.S. Department of housing and urban Development. These communities are designed for low income seniors and have waiting lists that can take years.
Senior apartment buildings are communities that have age restrictions, requiring the resident to be over the age of 55. The rent for one of these apartments can include activities programs, meal deliveries and transportation services.
Retirement communities consist of housing units for individuals over the age of 55. These units can come as single family homes, mobile homes, duplexes, condos or townhouses. Should a resident decide to purchase a unit they may be required to pay additional monthly fees in order to cover maintenance fees, clubhouse costs or up-keep for the community's recreation center.
A CCR, also known as a continuing care retirement community can offer services and different housing packages that will allow the resident to have access to assisted living, skilled nursing facilities and independent living. If a resident needs assistance with their ADL's, or activities of daily living, they will be able to transfer to the communities assisted living building which is located within the community.