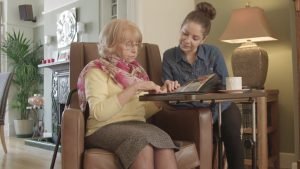 Homecare agencies can provide care that will allow a person that has special needs to receive the care that they need in their own home.  It can be designed for elderly patients, patients suffering from a chronic illness, those that are recovering from surgery or those patients that are disabled.
The services provided can include personal care such as washing, bathing and dressing, homemaking care such as yard work, housekeeping or laundry, meal preparation and health care. Some homecare agencies are free through Medicare while others will require you to pay out of pocket.  Government programs or health insurance companies can help to cover the cost of certain services provided.
Available Services for at-home Patients
This type of service helps to allow elderly citizens to live independently for as long as possible, even with limits in physical capabilities.  These services can also often help to delay moving a patient to a nursing home or assisted living facility.  Home services are also ideal for patients with severe mobility issues, anxiety or progress dementia.
Homecare agencies will include services for physical therapy, occupational therapy, skilled nursing and speech therapy.  It can also include helping patients with daily activities such as eating, bathing and dressing, meal preparation and medication administration.
Those elderly patients that reside in assisted living facilities can also use assistance provided from these types of agencies. If the services available are covered by their insurance company this can help to significantly decrease the cost of services that are provided at the ALF.
Finding Health Care Through an Agency
When looking for the right services you will need to find out if they are covered by the patient's insurance company, if the agency is currently licensed, is there a 24 hour on-call medical staff available, whether the agency has a sliding fee schedule based on the patient's ability to pay and whether they offer financial assistance.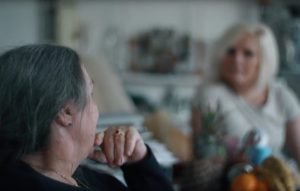 You can choose to have home health care provided through an agency or you can hire an independent caregiver. When hiring an independent caregiver you should expect to spend a day working with them in order to inform them of the medications the patient takes, ambulation needs, illnesses and injuries, meal preparation schedules, any behavioral issues, therapeutic exercise schedules and special dietary needs.
The cost of these services will vary from state to state and can fluctuate depending on the type of medical care that's needed. You can expect to pay more going through an agency with prices ranging from 15$ to 25$ an hour. A private caregiver may set their own rates which can range from 14$ to 20$ an hour.
You can find resources for home health care through Medicare, Older Americans Act, Medicaid, Private insurance or the Veteran's Administrations. To find out more regarding the resources available you'll need to visit your state's local government agency offices or you can visit their website.  Private pay agencies can offer caregivers with more certifications and qualifications for patients with severe health complications and behaviors such as exit seeking, sundowners, panic attacks or depression.