This post may contain Amazon® product affiliate links. We may receive a commision if you make a purchase after clicking on one of these links but at no cost to you. Please visit Our Disclosure Page for more information. Thank you.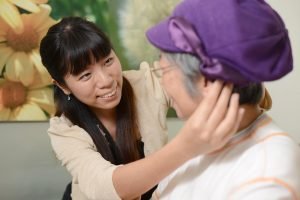 A home healthcare agency can provide skilled nursing care and other types of health care services that you'll need for treatments of illnesses, assistance with daily living activities, wound care or other types of injuries.  This type of agency can be certified through Medicare which will allow providers to charge Medicare for the services provided.
These healthcare aides can work in a patient's home or in an assisted living facility, clinic, nursing home or hospice facility. Often, these workers are able to set their own hourly rate. It is then the agency's job to find paying positions for the aide and allow them to choose a position that best meets their skill level and financial needs. An aide may have special training and be a certified nursing assistant, or they may have several years of experience working as a caregiver.
Home Care Services You Can Trust
There are several different types of services provided to patient's in their home and will include nutritional assistance, showering, social work services, occupational therapy, respiratory services, speech therapy, physical therapy, feeding assistance and wound care treatment.
Home health services for physical therapy will involve a licensed physical therapist and their assistant visiting once a week and working with the patient on their exercises and checking their progress. The PT will work with the patient's doctor in order to determine how long these visits will occur.
Social worker services will involve a social worker visiting a patient at home and ensuring they are able to live independently in a safe and healthy manner. The social worker may even meet with the patient's family members regarding the care needs of the patient. Social workers can also determine whether a patient will need to move to a facility in order to receive constant supervision.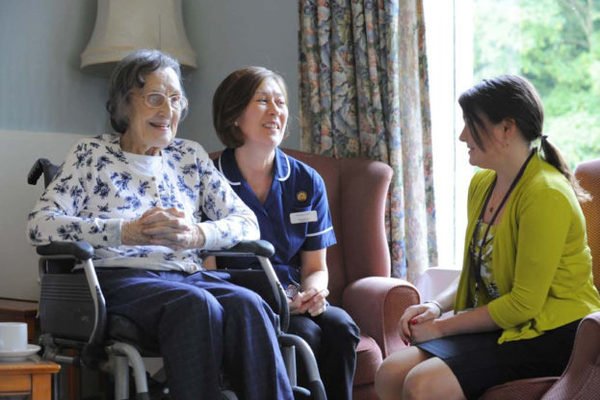 Patients that are suffering from injuries can receive care provided by an RN at home. This will typically involve wound cleaning, medication application and dressing changes. The frequency of the RN's visits will depend on the severity of the injury. Should the RN note the wound is failing to heal or shows signs of infections they will work with your primary care physician in terms of plans for further treatment and changes in medications. Currently Medicare is the largest payer for this type of service.
In order to have home services paid for through insurance, the patient's physician will need to write a referral stating the patient is unable to make office visits and will benefit from home health care.
Patients that are on hospice can receive this type of care in their own home or if they reside in an assisted living facility. Hospice care will involve weekly visits from a hospice RN, shower aide, and a hospice volunteer that can assist with feeding if needed.  A hospice RN will work with the patient's family and the patient's primary care physician in order to determine a plan of care.
Patient's that suffer from mental illnesses can also benefit from home care. This will include a weekly visit from a mental health care professional and coordination of medications prescribed from the patient's primary care physician. The home health RN will also be able to determine whether or not it's safe for the patient to remain living at home or if they need to move into a facility where they can benefit from around the clock supervision.
How Personal Caregivers Improve Quality of Life
For elderly patient's that need constant supervision and assistance with daily living activities, they can receive care in their own homes from home health aides. A home health aide will assist with bathroom assistance, meal preparation, bathing, feeding, dressing and skin treatments and housekeeping. Typically the home health aide is a certified nursing assistant and is also certified in CPR and first aid. Nurses can also find employment through this type of agency, usually in supervisory or leadership positions. Most agencies will employ a small staff of nurses to oversee a determined number of patients and ensure that a patient's needs are being met. The nurse can teach and delegate certain treatments such as diabetic care, wound care and massage. Nurses will also ensure that an aide is able to correctly administer medications while following the proper protocol.
Home treatment allows patients to remain in a familiar environment, which can help to minimize signs of anxiety and depression while also helping patients to retain memory and focus. If at-home care is an option, this can truly be the best way to take care of elderly patients during their final years.
This is also a great choice for busy families who are unable to make it to important appointments such as occupational therapy, home health or hospice, all of which make home visits, further removing the need for the patient to travel to appointments.
You can find home health aides through caregiving agencies or through classified ads online or in newspapers.  Typically agencies will charge a higher fee, taking a percentage of the aide's hourly rate. Working independently can mean a higher salary but it may be difficult to find employment in this competitive field.
Caregivers will charge 12$ to 25$ an hour, based on their certification levels and years of experience. If hiring an independent caregiver, you'll need to be sure to do a background and reference check prior to hiring.
Many of these healthcare professionals offer a wide variety of services that include housekeeping, cooking, transportation and companionship. Patients that need around the clock care can benefit from hiring trained professionals that can meet a patient's needs while also allowing them to remain at home.
These aides are often employed through a private pay agency. Often, a family member will hire an aide to meet the extra needs of a patient who resides in a nursing home or assisted living facility. Providing this type of extra assistance allows a resident to remain in an assisted living facility, removing the need to relocate to a higher care facility which can often mean less one on one care and higher monthly costs.