This post may contain Amazon® product affiliate links. We may receive a commision if you make a purchase after clicking on one of these links but at no cost to you. Please visit Our Disclosure Page for more information. Thank you.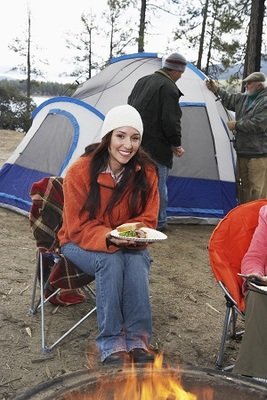 Fire starters are the consumers good produced and targeted to replace kindling in starting a fire. Typical usage of Fire Starters is to start wood or coal fire in homes. But a very special thing about the fire starters is they can also be used alone as fuel in specially designed portable stoves.
As we all know fire has been very important for well being of men and for their survival. Whether you see it from the dawn of time it was and it would always be an important part of human living essentials. Initially, there were natural sources of fire and ignition was only Volcanos and lightning storms. Fire generated from these sources was actually 'harvested' to light whatever would stay for some time.
Types of Fire Starters:
Portable fire was becoming the need of the time and still it is. Portable fire requires enough heat to ignite some type of tinder. You can consider being part of series starting from very intense burst of energy as a place to start and fed by a combustible fuel.
Nowadays requirement is getting changed as need of survivals. As it is sensible to have couple of options available which can generate fires. It is of course necessary for it to be fool proof as possible, preferably find proof. For such conditions, Swedish fire steel has proven its worth specially in case of wet conditions and can be considered as the best backup option.
Magnesium fire starters have also been emerged as one of the very useful portable fire options. In these fire starters, fire steel part is really very thin and glued into a groove that is milled into a block made up of magnesium. There fire starters have registered themselves as the first choice of US Armed forces.
Working mechanism of these fire lighters can be understood very easily.
Scrapping of Magnesium block:Initial step of the mechanism is scrapping a pile of magnesium block which helps in an easy ignition.
Striking the Spark: After the scrapping part, striking the spark off the fire steel side comes into play for igniting them. The magnesium will burn very strongly and will help in starting the fire in an easy way. One thing should be generally taken care of while buying this is the quality of magnesium. If the magnesium quality would be on a cheaper side then it won't be great option for ignition. It will obviously take a lot more time and less efficient heat would be produced.
How to make fire starter at home: 
One of the very creative things about fire starters is that it can also be created at home. Following points will help you understanding the worth and ease of making fire starters at home.
As we all know the importance of recycling. Many of the complex things can even be produced by scrap which obviously we consider to be a waste. That also makes it place in making a fire starter. Many of waste material including even an egg carton to match box can play an amazing role will creating a fire starter. Following raw material list will make you believe that how much important a recycling mechanism can be.
To make a fire starter we need following things:
A few paper egg cartons: paper egg carton plays a role of basic material which would be burnt to produce heat. As the paper products are easiest to burn so it won't be any overhead to get a lot of heat without many efforts by using these. One other thing which makes it as a best option is its availability. Egg cartons can be found very easily in every house and involves zero cost. So it also becomes one of the cheapest options available.
Role of Wax:it is another free cost material required to complete the home made fire starter. Wax will help in burning the paper carton and will help in generating a good amount of heat. No need to mention how easily it would be available to anyone.
A container: You will require a container in which you will place all these while burning. There are many options available for such things including a box of sawdust, dryer lint etc. These options would be more than sufficient for this kindling.
Large sheet of wax paper: Wax paper has a thin layer of wax on each side. The primary role of wax paper here is to make it water resistant. It will also help your ignition material to burn for a longer time.
Role of scissor:The very basic role of scissor here would be for cutting of paper cartons and wax sheets. It would be a better option if you go by cutting them into regular sizes which are neither very big nor very small as it would be easier to burn and will save a lot of energy also.
Source of heat: As we are making a homemade fire starter so source of heat would not be an overhead to arrange. It can be any induction hot plate or stove top or any other thing which is used at your home. These options are always available easily at home and include no extra cost to your fire starter. Some people give priority to hot plate as it won't involve any petroleum gas usage and all so it would a much cheaper option than a gas stove.
There are many other options available in market for your fire starters. Some of those are:
Natural fire starters:As the name says it includes the natural contents like wood and sustainable vegetable oil. They are very eco-friendly and non pollutive and also non-toxic which make them the first choice to buy.
Softwood Fire Starters: These are made up of British softwood which serves as the very efficient ignition material and always serves in eco-friendly manner.
So it is always your choice whether you go for fire starters available in market or will try making it at home as a fun activity.