This post may contain Amazon® product affiliate links. We may receive a commision if you make a purchase after clicking on one of these links but at no cost to you. Please visit Our Disclosure Page for more information. Thank you.
There are many things that a person can use to smell good. A person can use essential oils on the body to get a great scent. Additionally, he can use natural remedies like fragrant flowers and herbs. When chosen properly, an individual will not only smell good, but will appear effortlessly sensual as well. Thanks to the many options on perfumes today – a man or woman can wear anything that matches their preference and mood for that particular day.
When it comes to cologne and perfume, people always gravitate towards the trends in the market. These days, people are more inclined with buying popular brands of perfume, especially those that come from designer brands. When a certain fragrance endorsed by celebrities or named after a celebrity, majority of buyers get the rage over the product. This is totally true, especially with the designer brand Armani. Read further to learn about Armani perfume.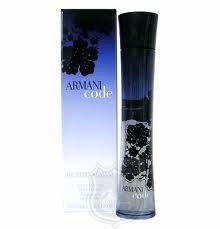 Brief History
Armani perfume for women and men are well-known on different parts of the globe. In fact, people of various ages from different walks of life wear it. And even though it is not very affordable, consumers can't seem to get enough of this perfume.
The Armani brand came into existence during the year 1975. It was founded by men by the names of Giorgio Armani and Sergio Galelotti. At present, the main headquarter of the company is located in the city of Milan, Italy. Armani, as popularly known by its patriots, manufactures, distributes, and retails items like couture designs, ready-to-wear fashion, leather goods, shoes, watches, jewelry, cosmetics, and home interior products. In addition, they also have plenty of sub-brands that are offered to the general public. Although the brand is known for having a high-end clothing line, the popularity of the perfume range it offers cannot be understated.
Armani Fragrances
Armani offers a multitude of perfume varieties for both men and women. Some of which include the following:
An alluring fragrance for the guys – this is the main selling point of this Armani perfume. Available individually or in sets, it offers a spicy, fresh, and oriental scent for the powerful men of this generation.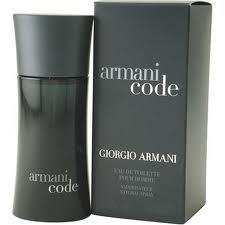 Armani Mania is a scent that is infused with the power of vetiver and cedar and the sensuality of amber and musk. Magnetic, fresh, and exquisitely elegant, Mania perfumes are sure to bring out the strong confidence and charm in you.
Another contemporary option for men of this age is the Emporio perfume by Armani. Its masculine scent boasts a blend of sage, Japanese yuzu, cardamom, and aromatic woods – perfect if you are in for a natural and dynamic mood for the day.
Conclusion
Undeniably, Armani has captured the hearts of millions of perfume lovers. So go ahead and grab yours today – you deserve a little charm and confidence boost!