This post may contain Amazon® product affiliate links. We may receive a commision if you make a purchase after clicking on one of these links but at no cost to you. Please visit Our Disclosure Page for more information. Thank you.
There are several types of perfumes for men which are meant to help a man smell at his best, while also offering a unique blend of fragrances that can be easily recognized. Back in the old days, the idea of wearing a perfume is not something some men find manly. Luckily, the perfume designed for men these days are heavier fragrances compared to a women's perfume, and there is no way this fragrance can be denied as manly to anyone.
How to Choose the Best Perfumes for Men
There are many ways in which a man can choose his fragrance. If you look at the choice available in the market, there are several good perfumes for men to choose from which often entails a trial and error process.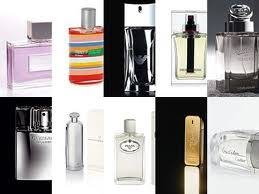 One of the first things to consider is the type of scent the man is interested in. There are certain scents that are meant to be more in tune with nature and will have scents that are woodsy and very masculine. Other scents will utilize fruits as the main base. Armani Code for men is one example of a perfume that has a very masculine scent and is considered to be one of the best a man can wear.
Secondly, the man will want to consider how the perfume smells on him. Because perfumes for men are created with different compositions and not all men have similar body chemistry, you should expect that a perfume that smell good on others may not work as well for you. Some men will find a scent they love, yet when they wear this it will not smell the same. This is why trial and error is involved in deciding on the best fragrance to fit an individual. The top perfumes for men is a great place to start in order to find the best fragrance, yet the man should not limit himself to the best selling brands when it comes to finding the perfect scent.
Important Perfume Selection Tips
Find a scent that shows your lifestyle. For example, a man that works outside will be more comfortable in a fragrance that utilizes scents found in nature.
Consider the work environment. A man who sweats continuously must not wear a light-scented perfume because it only will fade in time, unless he works for an air conditioned office.
Considering allergies is also imperative because there are several fragrances that use ingredients that could trigger allergy attacks so be sure to keep this in mind at all times.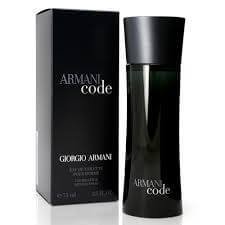 Information to Remember about Men's Perfumes
Here are some valuable information that a buyer must keep in mind in order to ensure their perfume stays at peak performance:
Perfumes for men should not be placed in direct sunlight because this can deteriorate the scent and destroy the color of the fragrance.
Moreover, they should not be exposed to extreme heat. Instead, the perfume must be kept indoors or in a well-controlled environment.
The age of the perfume can affect the scent itself, especially if the perfume becomes several years old.
These days, busy guys can take advantage of the many choices available on perfumes for men.  When choosing, keep in mind that the best scent for you is the one that allows you to feel comfortable when wearing it, no matter if you are at work or going for a night out.