This post may contain Amazon® product affiliate links. We may receive a commision if you make a purchase after clicking on one of these links but at no cost to you. Please visit Our Disclosure Page for more information. Thank you.
Lighting is one of the most important factors that you will need to consider if you want to decorate a particular room in your home. The light can provide the room ambiance an elegant cold or warm feeling. And of course, with the right amount of light, you can create an illusion of wider space for locations that are unfortunate to have limited dimensions. But lights do not need to come from above like your ceilings, or from the walls. Your home furniture can also hold a good amount of light using decorative but useful fixtures such as the glass table lamps.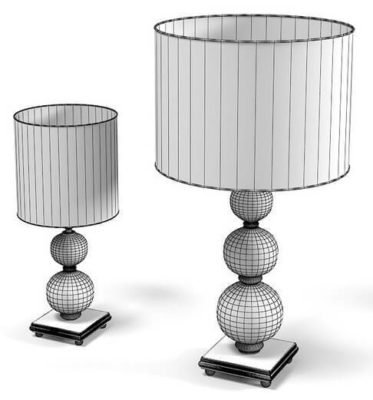 Types of Glass Table Lamps
Glass lamps for your table come in various styles and of course, design so you don't have to worry if a certain design won't fit your room. You can always look for one that will suit your taste and style. Fortunately, using glass décor in a room is timeless and today's contemporary designs make use of glass to illuminate a room to achieve such look. Here are some types of glass table lamp you can look into.
Contemporary Table Lamps.

You can say that this table lamp is

one of the prettiest lamps

you can see and is available to purchase online too. These kinds of lamps are perfect for your modern homes and can be placed in your bedside, living room sets and lounge settings tables. Contemporary glass lamps are sleek that can provide just the right amount of shade you will need for your home. As long as you are able to place them just on the right spots in your contemporary or modern home, you will have the light that you will need for your home.  One of the prettiest contemporary glass table lamps is mercury glass table lamp which

gives off some spice

on the lamp's color tone and shade.  Aside from glass lamps, the lovely ceramic table lamps are also popular for contemporary and modern homes.
Handicraft Table Lamps.

These have a more traditional appeal that is also perfect for your living room, bedroom and lounge. These glass lamps are

charming, very stylish

and often have bronze shades along with the glass shade. Of course, these are all handcrafted. You need to understand though that these are not the same as authentic antique lamp nor are these made with the same quality. These lamps' saving grace against antique lamp is that these table lamps are

cheaper

and that some looks as good as authentic antique lamps.
 

Uplight Table Lamps

. These are lovely lamps perfect for bedside tables. Its cylindrical shape makes it unique and elegant décor for your room.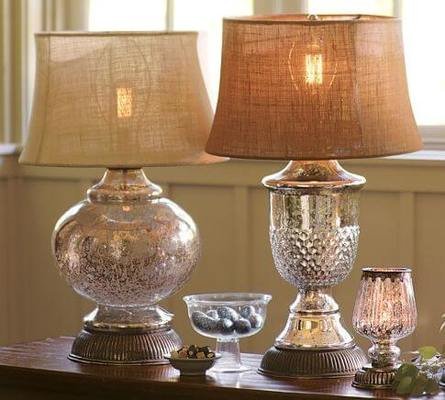 Conclusion
The most important element in making a room look elegant, warm or beautiful is lighting. That is why it is important that you have the right lighting strategy to achieve this. Installing pretty furniture is just halfway there. Putting in the perfect lights and finishing it up with glass table lamps will give you the most pleasing home design that you need.