Crystal table lamps are the perfect center pieces not just for tables, but also for your whole room. You can also choose a lot of designs that will suit your taste from antique to modern designs. These lamps are really popular for their modern and unique crystal shades.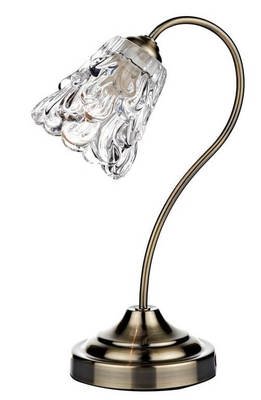 Details about Crystal Lamps and Its Shades
Lamps shades are now used as focal points of the lamps that are made from materials such as metal, glass, crystal, silk and paper. Crystal lamps are not yet super popular but because of its sparkling beauty, snowy elegance, it is fast approaching to be one of the popular choices as bedside table lamps.  Some designs of crystal bedside lamps are also touch table lamps which are very convenient to use at home.
Crystals are known for their mystical history. They are used as jewelry or on breastplates by ancient myth gods, priest or priestesses and a lot of tribes of the yore. Today, they are said to have healing elements as well. And as most people know, they are beautiful materials that may come with almost any shapes and colors possible. Due to these qualities, it is not surprising if crystal table lamps can make such appealing center pieces. Bedrooms are not the only place they are really good for but can be perfect in a study desk polished mahogany, placed in a living room center table and a lot more places in your home.
On the other hand, some crystal lamps design can come in elaborate fringe shades and dangling designs. Crystal optics is also incorporated in some of the crystal table lamp designs which resulted to a unique illumination and an ability to direct the light. With a lamp like this, crystal light designs and shades have a vast potential. Just imagine what kind of light this lamp can create with using noon, whether it is night or day time.
Different Types of Crystal Lamp
There are a lot of crystal lamp types these days but basically, they are subdivided into two categories:
Floor and Buffet Lamps

. These are for ground illumination with height between 32" to 35".

Accent and Table Lamps.

These are lamps use to accent illumination in the living room, study room and bedroom.
Both of the crystal lamps types come in a lot more style and design you can choose from.
While crystal table lamps hold a lot of potential on your home illumination and design, there are other table lamps you can look into that will also provide elegant lighting in your home. There are glass table lamps which are also very popular to homeowners today. Contemporary home designs also go perfectly with ceramic table lamps and for a more modern look, retro inspired table lamps made from various materials, crystal, glass, ceramic and a lot more, are other options that you try the next you go shopping for home accents from your favorite local and online distributors. Be sure to grab one or two today to enjoy a home that's very pleasing to everyone's eyes.