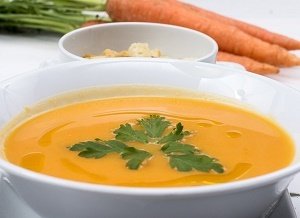 A number of people face weight issues nowadays because of their hectic lifestyles, stress and sedentary work profiles. There are a number of people who have tried almost every diet which is out there and still have failed to keep off those unhealthy extra pounds for more than a month. The reason for this is that most diets focus on reducing calorie intake and also deprive your body of essential nutrients. By the end of the diet, even if you are thinner, you also tend to be weaker and with much lower fitness levels. This is the reason why you feel immense food cravings and the minute you go back to your regular diet, you end up gaining more pounds that you have lost. It is very important to maintain the nutrition levels of your body so that you do not experience massive food cravings. Healthy soup recipes form one of the best diet foods as they tend to have lower calorie levels but very high nutrition levels. Therefore, when including healthy soup recipes in your diet you are reducing your overall calorie intake whilst increasing your intake of essential nutrients.
Healthy Soup Recipes Are Great for Aiding in Weight Loss
Soups tend to be delicious and satisfying along with making people feel full for a longer period of time. Soups are perfect for satisfying the cravings which you may experience while trying to lose weight. You will also not experience the lethargy and constant feeling of hunger that is normally experienced while following the diets. Healthy soup recipes are rightly known as power foods as they tend to power you up and give you an energy boost, even while helping with weight loss. Normally, people include yoghurts, fruits, and salads, along with other cold foods in their diet when trying to lose weight. However, after some time the craving for hot, comforting food will develop, and this is where healthy soup recipes come in. The calorie content of these soups it is comparable to any salad and it also offers the right nutrients but, having a bowl of hot delicious soup feels a lot more satisfying and comfortable than eating cold dry salad.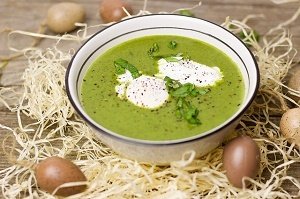 There are different recipes of healthy soups which are quite popular and have shown incredible results. Cabbage soup is one of the most popular soups and there are a number of different cabbage soup recipes that are available. You can easily pick the ones which appeal to your palate and include it in your daily diet. There are a number of other types of soups like mushroom soup, chicken soup, tomato soup and many others which will definitely be an aid to weight loss. You can research on the Internet about the different healthy soup recipes as there are a number of websites offering information, hints, tips, guidelines, and step by step walkthroughs. Also, you can even refer to any relevant magazine for the recipes of healthy soups, as well as cookery books. Create your own healthy soup recipes for scratch for maximum satisfaction!