How to naturally increase breast size can be accomplished by following a few tricks that can instantly boost your bust safely and without surgery. Fortunately, these simple ways to plump your breasts are affordable and much safer than going under the knife. However, it's important that you have realistic expectations of the results you'll get from working out or trying an over the counter product.
Make Your Breasts Bigger by Exercising and Trying These Simple Makeup Tricks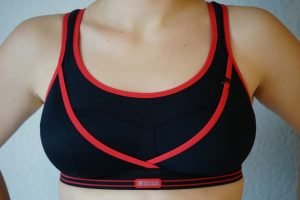 I'm sure you've heard of using makeup to contour your face and you've probably even tried it. The results are usually nothing short of impressive and they can make your face appear more sculpted, thinner or rounder and can also highlight your best assets. But did you know that you can also contour your breasts? No amount of makeup will take you from a Size A cup to a double D, but with the right tools and makeup it can give your cleavage a rounder, firmer and larger appearance. Choose a bronzer that has shimmer. The shimmer will work by reflecting the light, giving the breasts depth and a fuller appearance. Apply lotion before the bronzer and give it sufficient time to dry before applying the bronzer. The lotion will get rid of any dry skin that can make the bronzer looked harsh or caked-on, while also working to make the bronzer stick around longer. Use a blush brush, shaking off any excess bronzer before applying. Sweep the brush along the v shape between the breasts. The most amount of bronzer should be applied to the point of the V. Use a bronzer that's one shade darker than your skin tone.  If you've accidentally applied too much use your face powder to lighten it up. If you want to turn it up a notch for a night of partying, add a light dusting of glitter.
Making your breasts larger can also be achieved by consistently working out your chest muscles. There are a number of exercises you can try, including dumbbell flies, pushup and other exercises that focus on strengthening the pectoral muscles. These exercises will give your breasts a natural lift while also improving their shape. Do these exercises at least three times a week.
Do you want to instantly increase your cup size? Buy a good push-up bra. We're not talking about the ten dollar bras you commonly find at local retail stores. If you want the best results and a bra that's comfortable that can really add some volume to your breasts, then you're going to have to drop some serious cash and hit up Victoria's Secret. These push-up bras typically cost $40 to $50, but they're definitely worth it, plus they're built to last and can be pretty comfortable to wear.
Products That Claim They can Naturally Increase Breast Size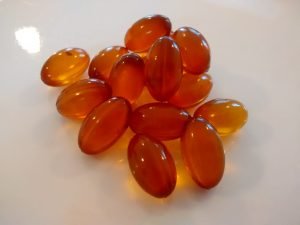 There are a ton of products on the market that claim they can work when it comes to how to naturally increase your breast size. While some of these products will do nothing more than moisturize your skin, there are a couple of creams you should definitely try.
Rodial Skincare's Boob Job costs around $160 and contains myrrh resin which works to increase fat storage and the fat cells in your breasts. Use it twice daily for best results.
Mama Mio Boob Tube has a cost of $50 and comes in the form of a cream. Packed full of enzymes, root extracts and healthy oil, this product claims it can instantly plump your breasts.
While there are no studies that can prove these products are effective, for some women there really is no harm in trying. Typically, results you can expect will include firmer, softer skin. Coupled with working out, you can enjoy breasts that feel naturally softer and fuller. Just be sure to have realistic expectations. Unfortunately, the key to larger breasts can't be found in a jar.