Think Mediterranean in Bag
The options for packing your child's lunch are not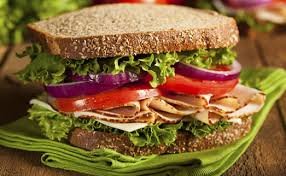 plentiful. You have to come up with something they like that can maintain freshness without much refrigeration. During warm weather months this can be a big challenge. Try something new this year like sneaking in some staple from a Mediterranean diet. It sounds complicated but it really quite simple. Think natural.
Fresh produce is a mainstay of the Mediterranean diet should become your friend and if you can choose local grown produce then you will get more nutrients too. Berries, grapes, tomatoes, and spinach salads are packed with loads of antioxidants but not seemingly easy to pack for lunch. You will need to invest in a quality lunch system like Bento Stainless Lunch Jars which are a good option to keep things cool or hot or another great choice is Fit & Fresh Salad Shaker which is a plastic container with a twistable salad dressing dispenser that kids can twist when they are ready to eat and it includes a built in ice pack that attaches to the lid. One thing is certain, you must pack a variety of fruits and veggies and allow your child some variety or else the standard apple will go right in the trash.
Whole wheat should be another food from the Mediterranean you can look to when packing a child's lunch. You may be thinking about brown bread that your kids complain about but there are many other whole wheat healthy items to provide enough energy to get your child through those sleepy afternoons in Math class. This is where you need to be creative, whole wheat pasta and rice are easy recipe staples where you can toss them with olive oil and some veggies and chicken and then add a packet of sprinkle Parmesan cheese for your child to flavor with. For rice find some with beans already included. Uncle Ben's has an easy microwave whole wheat rice with
beans that only takes 30 seconds to heat up. You can't hardly taste the beans and you can easily mix in some meat or veggies and empty into a stainless steel container to keep it warm. Try adding some scrambled eggs from breakfast to rice and a couple of teaspoons of soy or stir fry sauce for an Asian flavor.
Soup is wonderful choice for a cold day and a stainless steel thermos will keep it warm. Think Minestrone soup which contains veggies and beans and is a tomato based soup. Also veggie soups or something with a veggie base.
If your going sandwhich one or more days a week then use lean meats on whole wheat, low fat mayo and add some pesto or dark green lettuce. Another high protein option is PB&J. I know a mom who always packs an Uncrustable which is a frozen PB&J that thaws out by lunch. It's an alternative to Bologna and cheese.
Anytime you can sneak in fish, beans or olive oil into your dinner recipes and save some for leftovers in tomorrow's lunch you can be sure you are giving a healthy lunch that will sustain your child's energy and helping them perform better in school. So much research has been done to show the benefits a child receives when eating healthy diet. You should not make the school lunch or school snacks the exception.