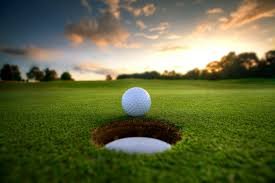 If you think golf is a boring and elitist game and does absolutely nothing to improve health, think again.
The many benefits of playing golf are:
You Will Receive A Good Cardiovascular Workout
You will only get a good work out if you ditch the golf cart and get around the golf course by doing it the old fashioned way, and that is, walking! There is no denying that riding a golf cart is a sure convenient way to get around a golf course, but the walking will do you a world of good. Walking keeps your heart pumping and circulates the flow of blood round your body. It is also a fun way to exercise, compared to a sweaty gym.
Research has shown that walking is the simplest yet effective form of exercise, and (almost) anyone can participate in it. Do you know that an individual can burn up to 300 calories in a round of golf? Research has shown that older people who are involved in some kind of sport activity live longer than people who choose to remain inactive.
 Meet People
The game of golf creates an avenue to meet new people. Meeting people and bonding with them helps you have a positive attitude about life. Meeting people also increases your endorphin levels which is good for your health and well-being. Most people talk business on golf courses and close mega deals with clients, because people like Donald Trump have used golf as a medium through which they assess potential business partners.
Good Night's Rest
Participating in activities during the day will help you sleep better at night. A good night's sleep is essential in order for the body to repair itself after all the wear and tear it may have undergone during the day time. A round of golf is just the exercise you need during the day, so that you will be able to have and enjoy a good night's sleep.
You Will Get Plenty of Sunshine
Sun rays contain Vitamin D which is essential for
building and keeping your bones strong and healthy because it regulates the amount of phosphorous and calcium in your blood. Besides getting sun tanned by the walking under the sun rays, the vitamin D is also used to regulate the growth of skin cells in the body. Do you know that your body can get all its vitamin D needs from the sun? So do not hesitate to step out on the fairway and catch some sun rays.
An Alternative To Going To The Gym
Playing golf is an alternative to spending time at the gym because playing a round of golf is equal to spending time at the gym. The game of golf is a proper exercise because it is also incorporates weight bearing exercise which is good for the bones because when you carry your golf clubs on your shoulders 3-4 times a week, it can help you increase your muscle mass (which is good for skeletal support). Playing golf is also an activity that leaves you sweating which is good for releasing toxins.