This post may contain Amazon® product affiliate links. We may receive a commision if you make a purchase after clicking on one of these links but at no cost to you. Please visit Our Disclosure Page for more information. Thank you.
The caveman diet food list will include all of your favorite fruits and veggies, lean proteins and healthy fats and even a few goodies. You may need to initially spend quite a bit of time at the store, until you get the hang out how this diet plan works. Do your research when making a list.  It really helps to plan out your meals for the week, prior to grocery shopping. It's also a good idea to get rid of all the food in the house that's not paleo approved. You don't need to throw this food away, instead donate it or give it to a friend or family member, just be sure to remove those temptations from your home in order to increase your odds of being successful on the caveman diet.
 Protein is King Here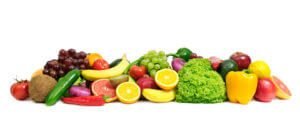 If you're ready to overhaul your diet, learn about the basics of the paleo lifestyle and figure out which foods are safe to eat and what types of foods you need to avoid.
When it comes to meat, there are a number of options available, but be sure to choose only organic, grass fed meats. This means that the animals were naturally raised and the meat will be hormone and antibiotic-free. This can be incredibly difficult if you're on a budget because organic meat is very expensive. If you're limited on funds, purchase enough organic meat for a few days. Stock up on canned tuna. While it might not be "wild caught" which is ideal for this diet, canned tuna and salmon will still do the trick.
Other meats that are allowed on the list include duck, beef, chicken, bison, game meats and pork. All fish and seafood are allowed, which means you can really add some variety to this diet if you plan well. Buy fresh fish whenever possible and when it's not, you can always purchase canned tuna, sardines and anchovies.
What Type of Paleo Foods do I need to Limit?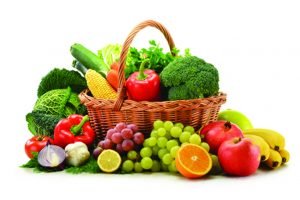 All fruits are paleo friendly, but there are some types of fruits you need to eat in moderation in order to prevent weight gain. This includes all dried fruits, bananas, grapes, and any other type of fruit that has a high natural sugar content. Limit your fruit juice as well. Avocados are actually a fruit and they're also a healthy fat so feel free to add them to your favorite meal, but just a few slices.
You'll need to limit the amount of starchy veggies you consume, meaning potatoes and sweet potatoes. Some versions of the caveman diet do not allow potatoes at all. Legumes are not considered paleo and should be left off the list. Some versions of the paleo diet will allow chickpeas, while stricter versions of the diet prohibit them, so the choice is really yours.
Seeds and nuts can add much needed protein, healthy fats and flavor to your favorite meal or they can be eaten as a snack. Keep in mind that they can be pretty fattening and can cause you to pack on some unwanted pounds if you don't eat them in moderation. When you buy nuts, be sure to purchase them in raw, unsalted form.
Mayo Based Paleo Salad Dressing Ideas
Store bought salad dressing can taste pretty great, but not many of them are paleo friendly. Salad is always a good meal option if you're in a hurry, don't feel like cooking or want a light meal, but the dressing can make all the difference. So why not learn how to make your own paleo salad dressing? There are many recipes for paleo salad dressings and the best part is you can also use some of them as meat marinades.
Top Paleo Salad Dressing Ideas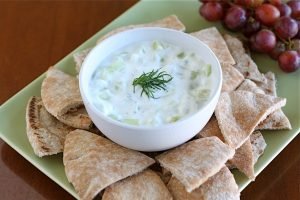 Some people on the paleo diet really miss their ranch dressing, especially if they put it on pretty much everything. The ranch paleo salad dressing may not taste exactly the same, but it can definitely work for you if you're craving your ranch. This is a more complicated dressing to make and it can take a few tries before you get the right texture. You can use dill or chives for the main flavor booster.  You'll also need coconut milk, crushed garlic, fresh parsley and paleo mayo.
A creamy paleo salad dressing is a great way to add some flavor to your salad, or grilled meats. You can also use them as a dip, mixed into mashed potatoes, or to top your burgers.
To make Tzatziki sauce you'll need lemon juice, avocado oil or olive oil, fresh dill, salt, pepper, coconut milk, fresh minced garlic and one cucumber. Put the garlic and lemon juice through the food processor. Next, add all the other ingredients into the food processor, with the exception of the oil, cucumber and coconut milk, and pulse to combine. Slowly pour in the oil, then add the coconut milk once the oil has been mixed well. Lastly, add the cucumber.
Caesar salad may not be the same without the croutons, but it's even worse without the Caesar dressing. To make your own Caesar dressing use olive oil or avocado oil, lemon juice, paleo Dijon mustard, anchovies, coconut milk, salt and pepper. Use a food processor, adding the anchovies and garlic. Add the other ingredients, leaving out the oil and coconut milk. Once the ingredients have been pulverized, pour the oil in slowly, mixing well. Add the coconut milk last.
Dill dressing is great for dipping. To make, use half a cup of paleo mayo, add half a cup of unsweetened coconut milk, a dash of lemon juice, pepper and fresh or dried dill. No food processor is needed, simply mix all of the ingredients and refrigerate.
How to Make Your Own Paleo Mayo
Many dips and dressings that are paleo friendly will require paleo mayo. Making your own is very easy and it's great to have on hand as a base for a number of recipes.
To make paleo mayo you'll need one egg, 1 and a 1/2 cups of olive oil, ½ tsp of mustard powder, and ½ tsp of lemon juice. Place the mustard powder, egg, ½ cup of oil and salt into a processor and mix well. Slowly pour in the remaining oil. Cover and refrigerate. You can get really creative with your mayo and add fresh spices and herbs for dips, sauces and dressings.