This post may contain Amazon® product affiliate links. We may receive a commision if you make a purchase after clicking on one of these links but at no cost to you. Please visit Our Disclosure Page for more information. Thank you.
Each year billions of dollars are spent on perfume and cologne.  That extra spritz of cologne is the added touch needed to complete your outfit. Today's market has a variety of scents to choose from.  The task of finding the perfect scent can be a challenge. Appling perfume can be a science.  There is a big difference between applying after shave and cologne. So, where do you being? Here is a guide on how to wear perfume.
Select a Scent
You can find a quality perfume at any price point. Take a visit to a department store counter and shop around. Use the paper tester strips available to try out the scents. Smell the different notes in the perfume to get an idea of your preference. You will not experience the overall essence of the perfume at first spritz.  It can take several minutes to smell the undertones of the fragrance. Men undernotes consist of wood and floral scent; used to enhance the fragrance throughout the day.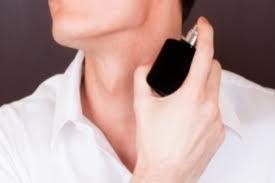 Application
Your new scent will interact with your body chemistry. It is important to understand that body heat changes the scent of the perfume. Make sure before you make that purchase, try wearing a sample for several hours before deciding.  You want to be strategic about the application of your fragrance. There is a science. Apply to your pressure points such as your wrist, neck and behind the ears. Perfume has a life span of about 2 to 6 hours. To get a longer wear try applying  to areas  that is not expose to air such as you back, chest and under your clothes.
Keep it Simple
Don't let your scent fight with your body wash, after shave and deodorant. Be sure to stick with unscented products. Let the perfume be the main focus. To get the overall experience of your fragrance you can purchase the matching deodorant and body wash.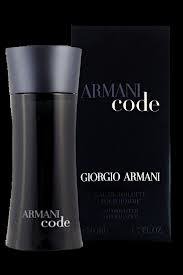 Change up Your Scent for Different Occasions
Change your fragrance with the season and occasion. When figuring out how to wear perfume for the summer, think light scents. Because sweat and body oils change the fragrance composition; opt for a more citrus scent. For fall, wear fragrance with more depth such as musk and floral.  Attending a special event? Dress up your fragrance with Armani code for men.
Wearing perfume can be a way to add personality to your look. To some degree how to wear perfume can be a science. Your main goal is to maximize the scent for as many hours as possible. Wear fragrances that pair well with your body chemistry. So, when shopping spend some time finding the right scent.