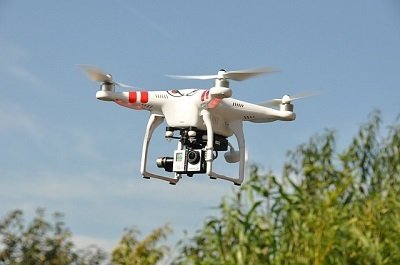 There are four key factors that lead to choosing the best drone with camera. Each model is based on features, quality, ease of use and value. Everyone has different needs for wanting a drone with camera. Logistics from DHL have been working on drone deliveries way before Amazon existed. It has even delivered to a pharmaceutical company based on an Island in Germany using its parcel-copter. In the United Kingdom, four British airways pilots have opened a UK-based drone training school currently called UAV air for helping people learn how to fly an unmanned aircraft in a safe and legal way. On their website there are prices for each course starting this year.
Another use for drones is shell, where it is used in some of Europe's largest energy plants and is rolling them in oil and gas facilities in hard to reach places like the underside of an offshore oil rig. Spanish engineers at University Polytechnic at Catalunia; in Barcelona have developed a drone that could be used to catch rhino poachers in national parks in Africa, all this thanking to the thermal vision technology. Another very important use of camera drones is the ones used in hurricane hunting. From the heart of a storm, drones can efficiently charge without risking human life and limb. This is a very good reason why NASA, National Oceanic and Atmospheric Administration and Northrop Grumman teamed up on a three year 30 million dollar experiment for using a long range unmanned aerial vehicles for spying on storms as they are evolving. 3-D mapping can also be used by camera drone for military and other government facilities.
Also in the United States drones are used in protecting its lands and species that inhabit them. In Canada, May 2013 may have been the first person for having his life saved by a search and rescue drone. BBC and other British media use drones to film overhead. Budget Easy airline uses drones for safety measures. Drones are also found in roads for traffic management. In Malta, drones are frequently used at our local parish feasts, reaching our homes for those who are left home so they can see their village feast. They are also used during holidays. I personally know friends who use it during their particular studies for experiments or work fields which they have. There are much more uses than these mentioned in this article. I just tried to pinpoint some of the important ones.