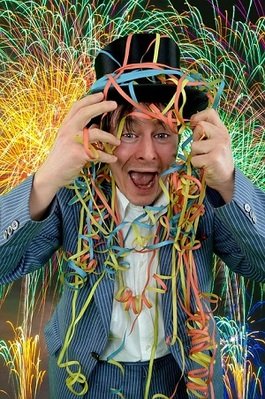 This is your chance to find out how many of your friends and family know the words to Auld Lang Syne.
New Year's Parties are one of the most popular events in the world, based on the old Scottish celebration of Hogmanay.
Ring in the New Year with great party ideas that will make you the best host for this end of the year blowout.
Champagne and streamers will be a welcome aspect of any New Year's do, and guests will enjoy blowing their party favors as the clock ticks down at midnight.
A kiss for good luck in the New Year and confetti drifting down are all part of what makes this holiday a time of hope and looking forward to the future.
When the ball drops in Times Square, you know the new year holds promise for the days to come.