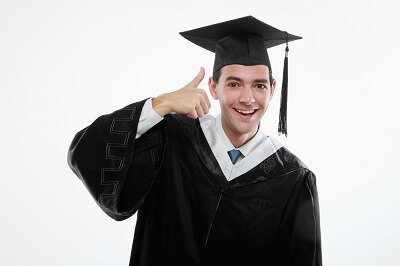 Graduation parties are more than just an excuse to gather with family, friends, and good food. Whether celebrating grade school, high school, or college graduation, these parties recognize the hard work and dedication of the graduate. They also signify a transition period for the entire family, an end but also the beginning of something new.
Because many graduations occur in May, backyard barbecues and picnics are common practice. It can be tricky to pick a date, though, since so many people graduate at once, but open house style parties allow friends and family to stop by numerous houses on popular party dates. This blog offers ideas for light food options that can be served at room temperature as well as tips on how to stock drink coolers. Regardless of the rest of the menu, graduation cakes or cupcakes are standard fare at these events.
While balloons and streamers are common at graduation parties, the decorations often are more personalized including pictures of the graduate at different stages of their life. On this site, you can find creative ideas for displaying these photos as well as decorations symbolizing the particular achievements of the graduate and their future plans.