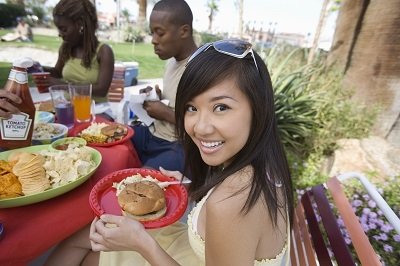 Whether you are looking for an intimate setting to celebrate milestones like engagements or anniversaries or just want to mix up the steady stream of summer barbecues and pool parties, garden parties are the perfect blend of simple elegance and the outdoors. This blog has guides and suggestions to help with every step of planning a garden party from the proper time to send out invitations to suggestions for unique centerpieces and decorations.
Menu planning is a huge part of garden party prep, from appetizers to dessert. While some menus feature traditional courses including a main course, others feature a variety of light finger foods. These can be fancier, elaborate options like artisan stuffed mushrooms and avocado-pesto tomatoes or casual American foods like sweet potato fries or chicken wings. Arguably one of the most important menu decisions is the choice of beverages. From sangria to flavored water, garden party beverages are colorful, sweet, and refreshing.
The main feature of a garden party, though, is the garden itself. Some hosts rent out a section of a botanical garden or park, but many showcase their own backyards. Even if you have a more minimalist flower scene, there are tips for adding potted plants and cut flowers to achieve the desired atmosphere. Exploring this site will spark your imagination and help you plan the perfect garden party.