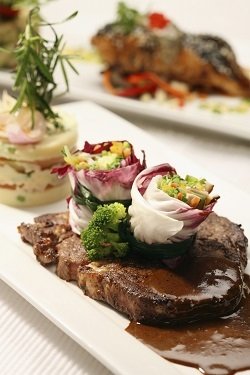 After a hard day at work or school, it's time for the family to gather together for the largest and most filling meal of the day. Whether you feel like cooking a big meal for your family and friends to enjoy, or just want the convenience of stepping out for a meal, we have you covered.
With our recipes, suggestions, guides and restaurant reviews, you will have more time to focus on each other.
Whether you're looking for a healthy alternative, or want to make some old-fashioned comfort food, we're your one stop place for ideas and recipes that are sure to please family and friends alike.
Use our keyword search to find the perfect recipe for that chicken you defrosted or those veggies that are in desperate need of cooking.
From quick and easy, to robust and hearty, your supper plans are in good hands with us.